First released in 2006, Linux Mint is a "flavor" of the Unix-like operating system Linux that has gained widespread popularity and continues to be one of the easiest versions of Linux for beginners to use.
Mint is based on another popular and widely-used Linux flavor, Ubuntu, but differs in that it comes with pre-installed software and plugins so that it is functional directly out-of-the-box. This feature is extremely appealing to new users of Linux who don't want to experience the hassle of figuring out how to download and install this software themselves on an unfamiliar new environment.
Some of the most useful pre-installed software: GIMP, a free alternative to Photoshop; LibreOffice, a free alternative to MS Office; Banshee, a media player similar to iTunes that you can sync with your Android, iPod, or what have you; essentially everything that someone used to the Windows/Mac GUIs might be looking for.
On a personal note, while I now prefer Ubuntu for my daily work, Mint was definitely the right choice when I was starting out, mostly due to the clean and simple Windows-like look. Plus, the gray and green color scheme is gorgeous!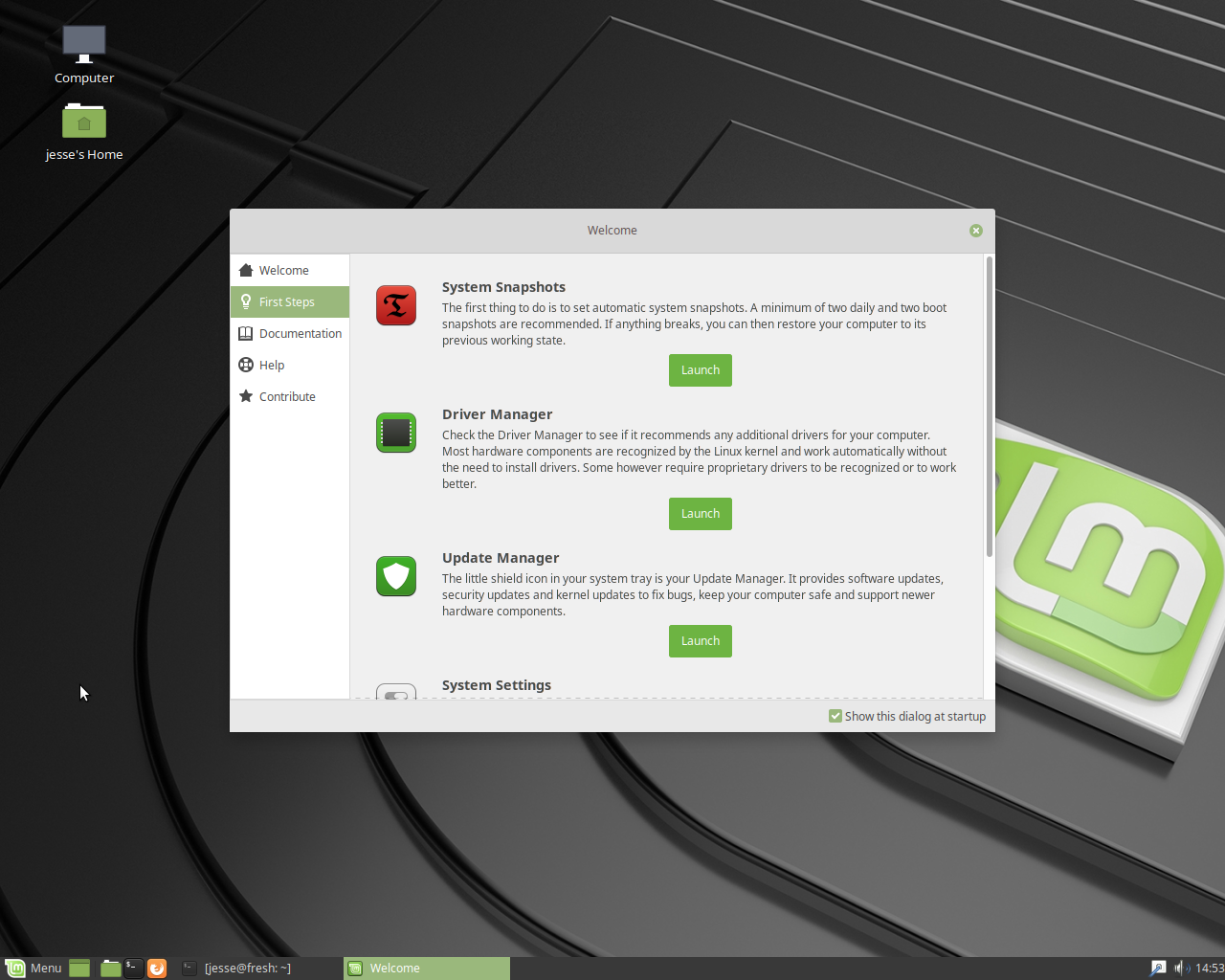 If you're really interested in the technical differences between Linux distributions, distrowatch.com is a great resource (thanks to my old dentist, who recommended it during a discussion on our favorite distros!). Here is their article on Mint.